Project Overview.
40 years after the Emmy award winning DuckTales hit our screens, Disney approached Pebble Studios to help launch a remake of the show for a 21st century audience. Leading the campaign development from script writing through to delivery, Pebble Studios created a highly engaging world first – blending traditional 2D character animation with 3D environments and 360• visuals, bringing DuckTales to life, like never seen before.
Creative Development.
We started our process for the experience by developing scripts that would (re) introduce the key characters of the show to our audience, developing a storyline that celebrated their personalities and utilised the full extent of 360• technology. With approval from show writers, we started to develop scamped storyboards and design keyframes to visualise our narrative.
Before progressing to design and animation, we created scamped animatics to help showcase the user journey and determine how we would transition seamlessly between scenes in 360•.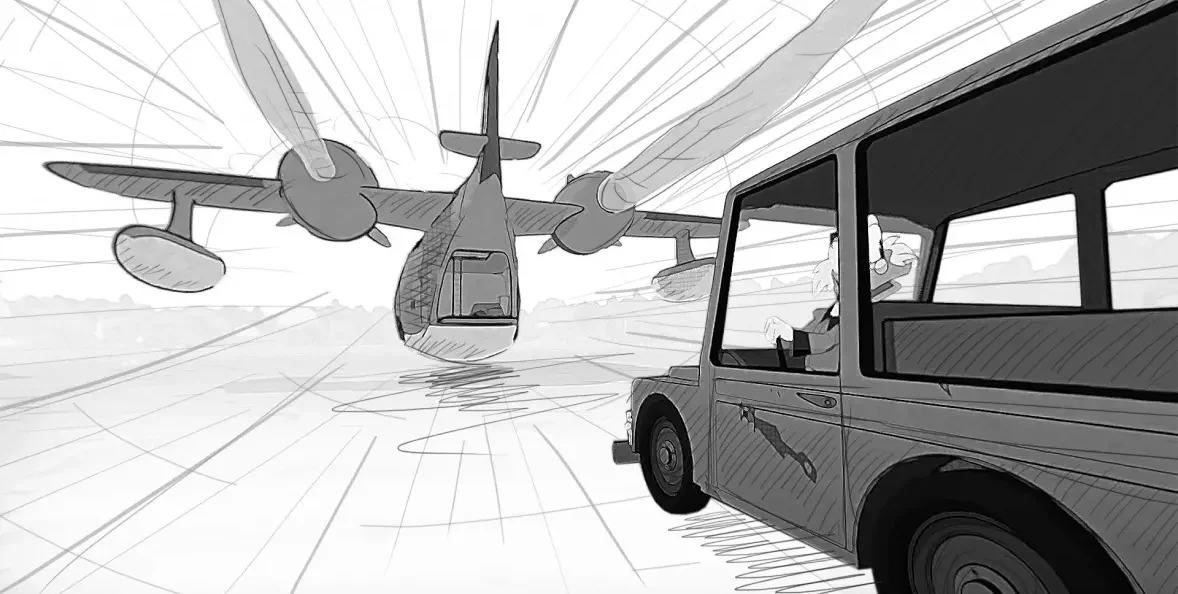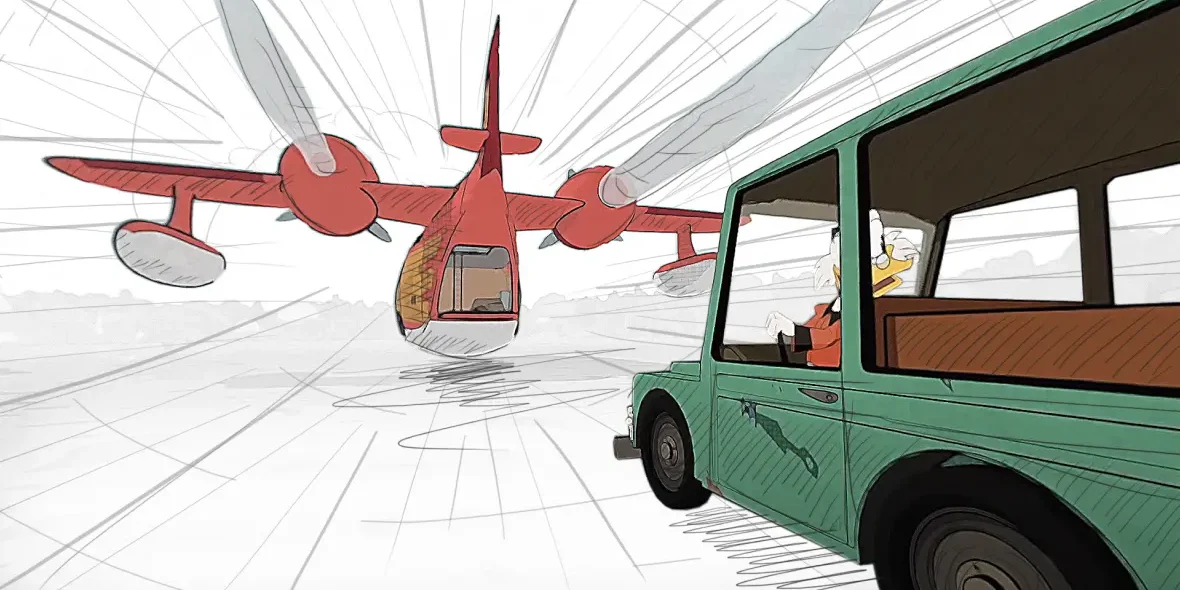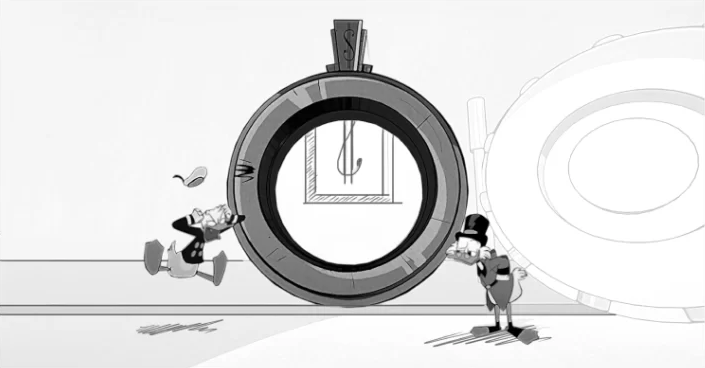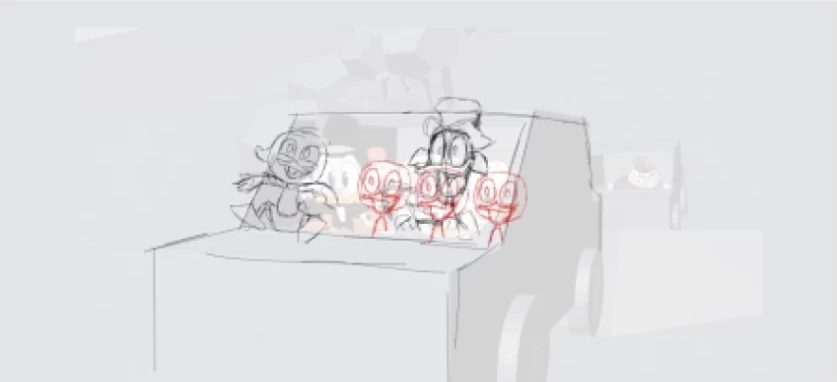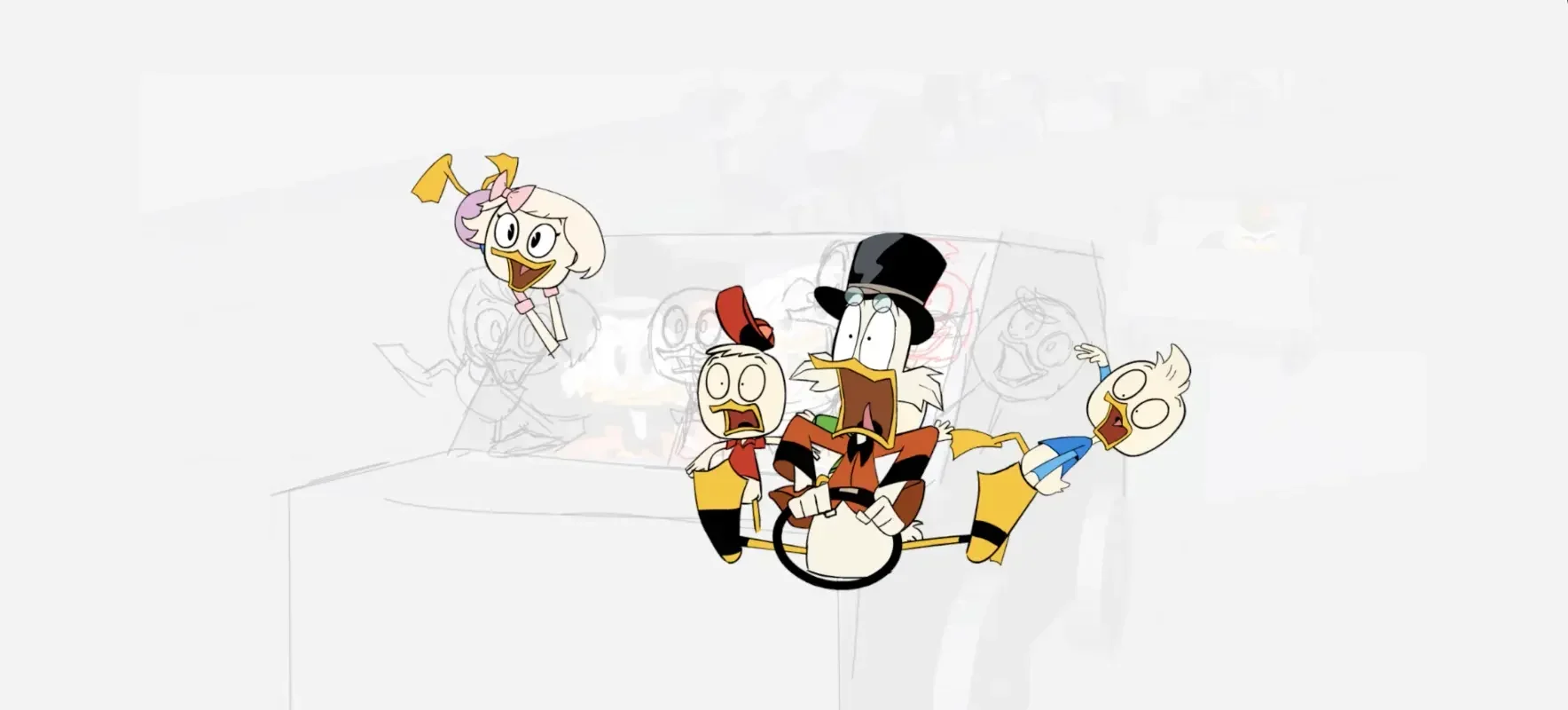 Design.
It was vital that we retain the cel-animated style of the characters, but in order to create our 360• world, we needed to build environments in 3D and texture them to feel tactile and 2D in look and feel. In order to achieve this, a large amount of testing and R&D was completed on key scenes to prove the concept and ensure the final quality was in line with Disney's expectations.
Each character was re-drawn and rigged and every environment was built by Pebble's expert animation design team for final approval before animation would commence.
Animation & Post Production.
With a team of 10 designers, animators and 3D artists we broke each scene down into its component parts focusing on Environment build, texturing and animation before importing the characters into our 360 worlds.
In order to reduce animation time, we used camera movements within 360 to guide the viewpoint of the user to ensure that characters could always remain 2D in these 3D worlds.
Each scene was reviewed and tested in headset and via online 360 platforms before merging each scene to form the final experience.