Project Overview.
With the imminent launch of ABC Studios' new TV Show 'Time After Time', Pebble Studios were approached by their agency Horizon Media to develop an exciting VR trailer to help tease the launch of the new show.
Working with ABC Studios and Samsung VR, Pebble created an awe-inspiring Virtual world that welcomed viewers to the show, giving them a first-hand experience of what it's like to travel through time. One of the most challenging projects we have undertaken, with long nights and longer render times, resulting in a beautifully crafted and highly engaging virtual experience.
Creative Development.
With Time Travel being at the heart of the show's story, we wanted to create an experience that gave the audience (as close to) a first-hand insight into what this might feel like, transporting the viewer in Virtual Reality from 1800's London to present day New York in HG Wells' infamous time machine.
We developed an immersive narrative that not only teased the show's plotline and introduced the menacing lead character but would wow the viewer with stunning visual effects and use of Virtual Reality. With a script approved, we began researching locations in order to accurately recreate them in 360• 3D environments, developing early stage scamp style frames and storyboards to visualise the user journey through time.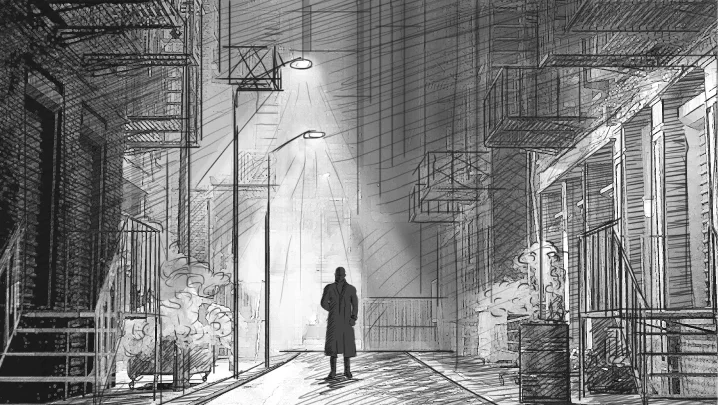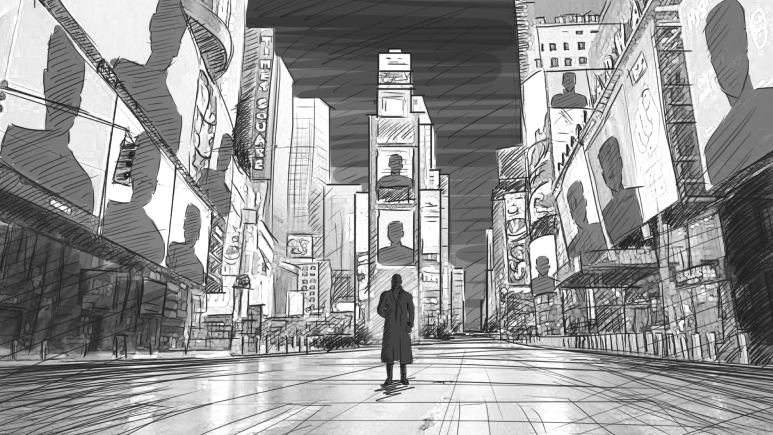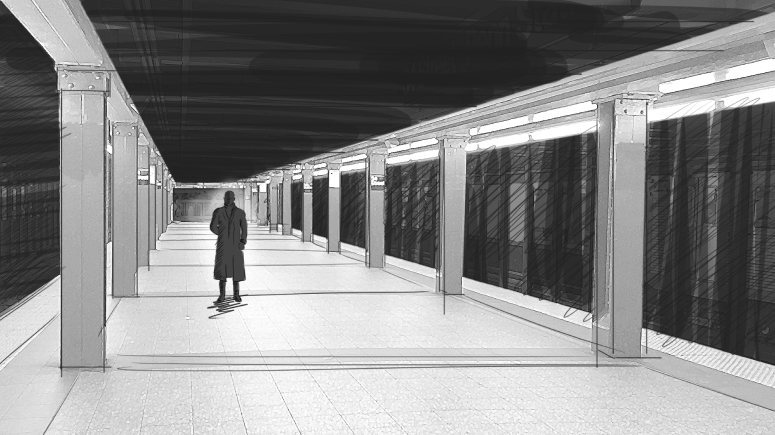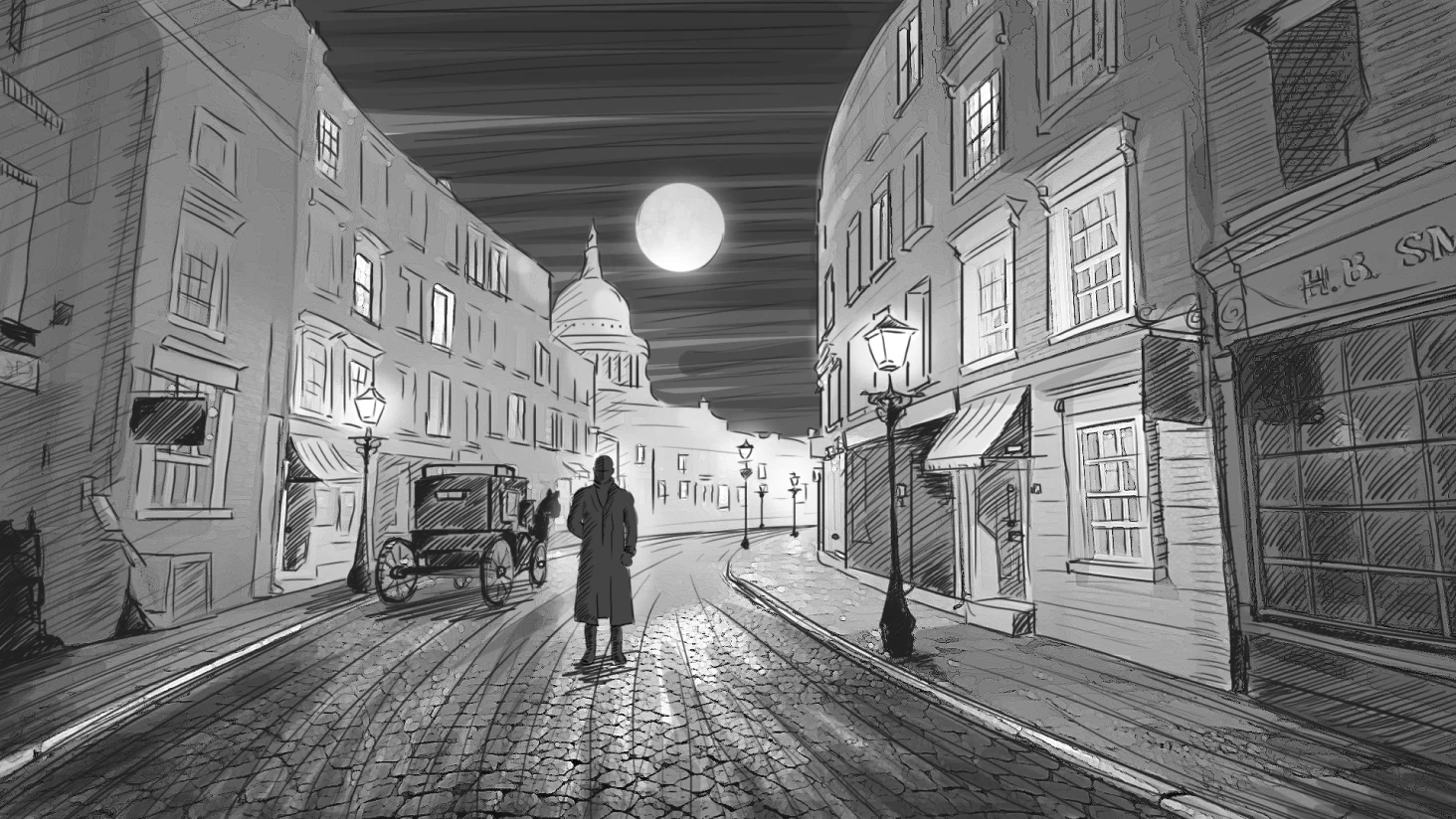 Production.
Realism was paramount for this experience as we wanted the viewer to feel truly immersed in the content. We began the early design process by building and rendering keyframes for the experience in 360•, testing and optimising through VR headsets until we achieved the desired fidelity.
Working with ABC Studios' production team in Los Angeles, we joint pre-produced the green screen shoot in order to film the star of the show – Josh Bowman. In a whirlwind 48 hours, the Pebble VFX and production team flew out to LA to supervise the shoot, ensuring that all lighting set up's and camera movements would translate in 360 and work with our CG environments.
With the rushes in our hand luggage, we returned to Pebble HQ to commence the editing phase of the production. To help visualise the early composition of shot footage with the CG environments we created rough wireframes of the experience before finalising the footage edit and keying our main character.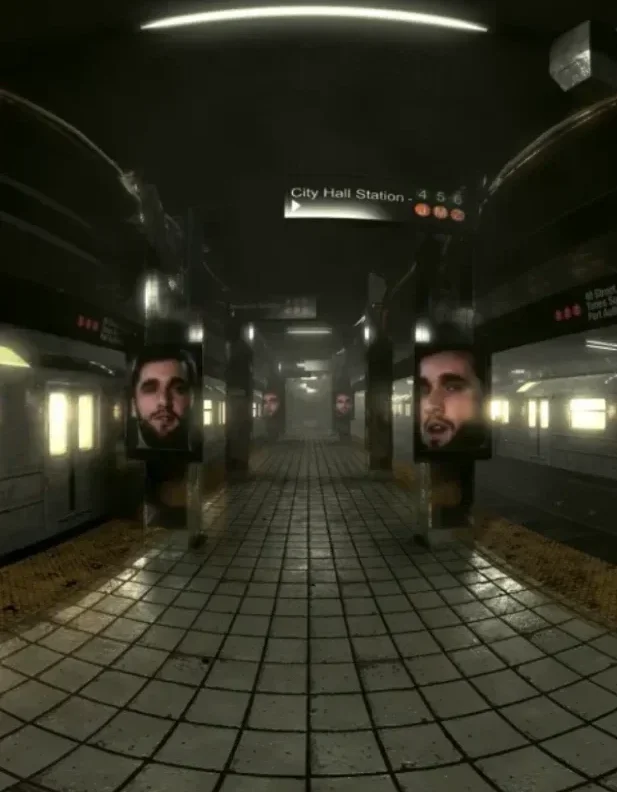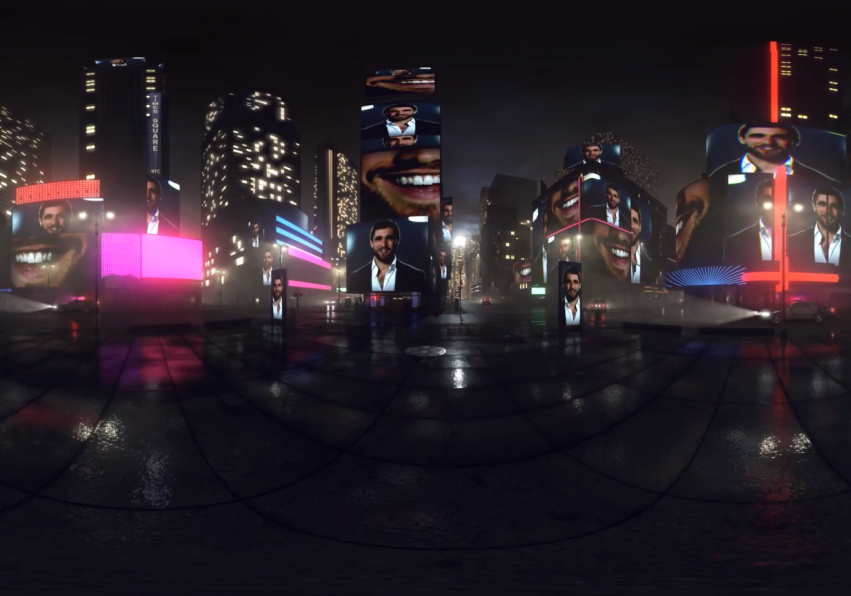 Post Production.
Whilst keying and roto continued we began to animate, light and texture each of our environments and associated 3D assets, pushing the limits of photorealism in Virtual Reality, completing the build of each environment in time to composite our freshly keyed character footage.
Transitions between scenes were vital and our 3D animation team worked with our creatives to ensure that the viewer didn't disconnect from the storyline with harsh cuts.
With all our scenes rendered we imported to Samsung to test and optimise performance within the headset. Working with Samsung VR we launched the final experience ahead of the TV Show with an exclusive Oculus homepage takeover to drive viewership of the experience.
In addition to the Oculus store, the experience launched on YouTube and Facebook and an industry first for TV with programmatic 360 advertising via Omnivirt, ultimately delivering a truly spectacular experience that generated increased eyeballs and conversation in an exceptionally cluttered and challenging market.