Project Overview.
Following a competitive pitch, Boulder were announced as the lead creative agency to launch City Index's new colourful rebrand and positioning as a powerful trading platform and lifelong partner to its customers.
Pebble Studios were responsible for the creative production of multiple TVC's, Print & OOH and social assets all underpinned by our pitch-winning concept 'Master the Market Forces'.
Creative Development.
Throughout the pitch and creative development phases we had envisioned creating a world where your everyday environment reacts like the markets with a series of physical and gravitational shifts. At the centre of this mesmerising commercial we follow the journey of a trader as he navigates his way through the ever-shifting environment until, with City Index by his side, he learns to master the market forces and become at ease with his surroundings.
Once our script was approved our production team decided to partner with Friend London and Man Vs Machine whose treatment perfectly matched our ambition for the campaign.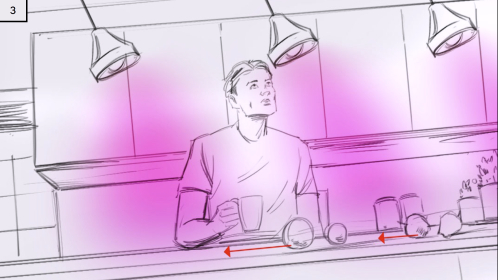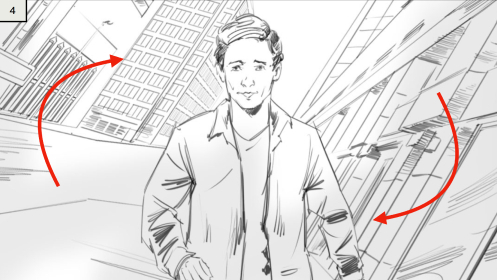 Pre Production.
At the heart of the campaign was our hero 30" TVC. A next level brand film, that needed to express the dynamic nature of trading and position City Index as the partner to help it's customers navigate the changing landscape of the markets – as well as, importantly, introduce the new omni-colour palette of the brand.
Working with Friend/Man vs Machine, helmed by Director Mike Sharpe, we started to bring the spot to life, developing storyboards and previs animations that visualised our storyline, determined special effects vs visual effect opportunities and the integration and core purpose of the bright brand omni-colour.
We quickly settled on Cape Town as our shoot location, thanks to long Winter days (and sunshine) and the array of multi-cultural architecture found by our scouts. With this locked in, we began working with Robot SA to help with set builds, wardrobe and casting our protagonists and wider non-featured artists.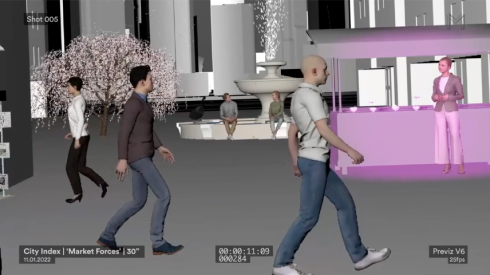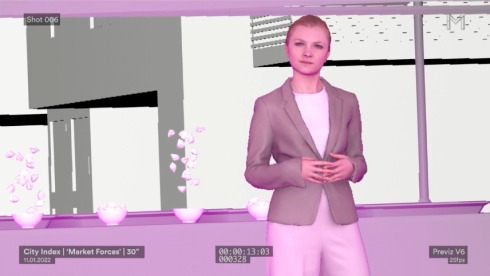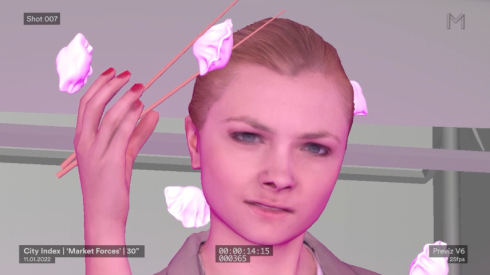 Production.
With well over 100 crew members and 20 cast we flew out to Cape Town early to provide plenty of time for on-location rehearsals and final checks before rolling on our 2 day shoot.
Expertly choreographed by our DOP, Dave Proctor, we filmed with an array of equipment to capture the highly ambitious shots, all including practical effects, from wire work through to complex camera trickery – the highlight of which included getting our hands on the Motus Moco Crane.
Battling the 35° heat we managed to complete all of our shots in the 2 day allocation and even found time for a celebratory vineyard tour… or two.
Post Production.
Despite the complexity of the shoot capture, we had a very clear previs to follow for our cut allowing us to complete a number of assembly edits at speed – helped no-end by the masterful Vid Price at Trim Editing.
With an offline edit green-lit, we began the Visual Effects phase of the project – a combination of plate compositing, 3D animation and CG elements to truly bring our dynamic, ever-shifting, world to life. From levitating dim sum, to gravity defying liquid animations we filled each frame with high fidelity visual treats, that truly helped deliver the core message of Mastering the Market Forces.
Although capturing the bright, new, omni-colour of the brand had been delivered in camera, once our VFX phase was complete we began working on the beautiful grade with Black Kite Studios – designed to not only add a cinematic quality to the spot, but to enhance the vibrancy, recognisability and standout of the brand colours.
Throughout all this, our production team had chosen Zelig Sound to provide the perfect soundtrack to accompany our ad. With a bespoke track crafted to enhance the mesmerising world we had created, as well as VO recordings for our UK, Singapore & Australian versions, our journey was complete – with the campaign launching globally a mere 5 months after the original brief.