Project Overview.
Extraordinary Grace is the culmination of an industry-first, insight-led participation campaign that shone a powerful light on the issues of Diversity, Equity and Inclusion in the scientific community.
With a keynote speech script quite literally built by the words, advice and mentorship of over 1200 scientists around the world, the talented team at Pebble Studios set out to create our titular character with the help of Metahuman and Motion Capture technology.
Character Development.
By conducting extensive interviews with underrepresented, world-renowned scientists, we were able to create a multi-faceted personality based on their own, personal experiences – allowing us to develop detailed mood boards that explored her heritage, the way she looked and sounded, to the experiences, worries, and questions she'd face as a real person.
Once we had narrowed down the look and attitude of Grace, we began working with the latest technology from Unreal Engine, Metahuman. Using Metahuman we were able to create photorealistic renders in real-time – allowing us to explore different features and looks with unbelievable speed and before long we had settled on our look… Grace had a face.
Due to the relative infancy of the Metahuman software, we opted to craft and build our own hair and clothing models to add to the Metahuman – allowing us to create a more bespoke and accurate representation of the character.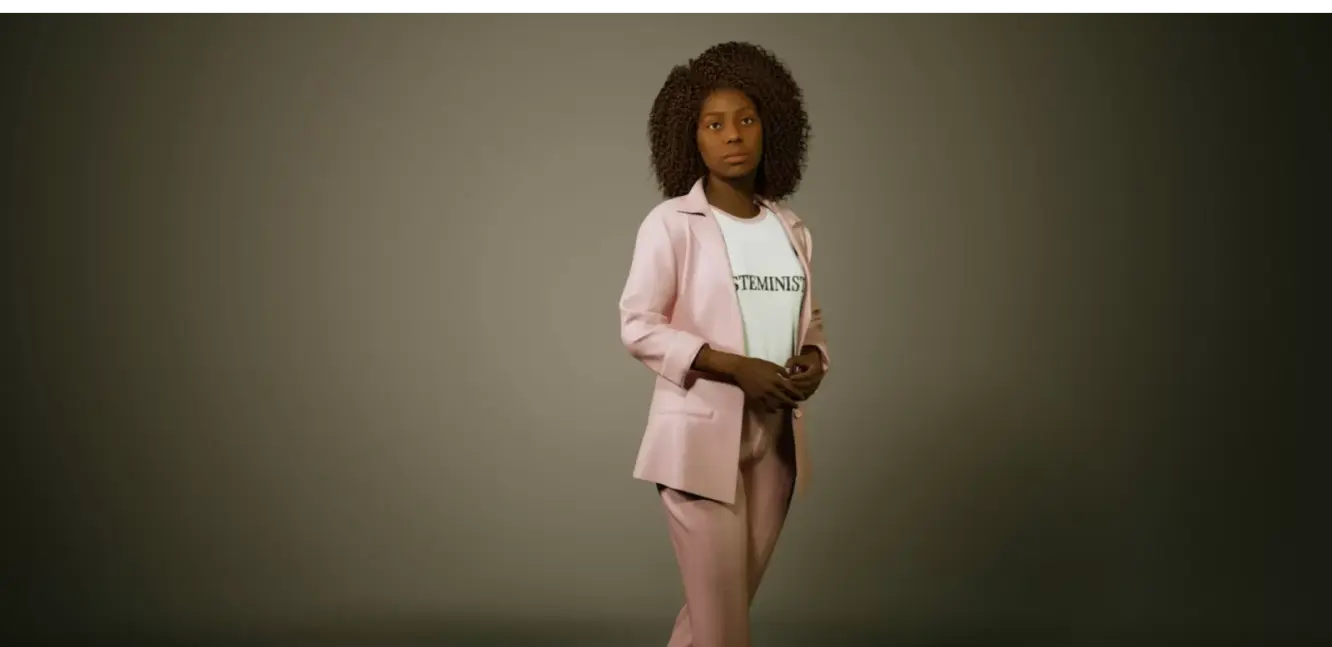 Motion Capture.
With the incredible fidelity of the metahuman render, we knew that all that work could be wasted if the movement of Grace was not highly realistic and true to her character.
Given the length of our animation at just shy of 15 minutes, we decided that the best and most efficient way to achieve this was through Motion Capture. Given that our chosen voice for Grace was also a well-known TV actress, we asked if she would be willing to perform in the MoCap suit and truly help bring the character to life – capturing both the visual and vocal performance in one go.
Over a 2 day shoot at London's centre stage studios, our team of Producers and animation supervisors worked with The MoCap Studio to capture Grace's delivery – using Xsens MoCap suits, bespoke head-mounted rigs for facial capture and Go Pro camera setups for reference shots.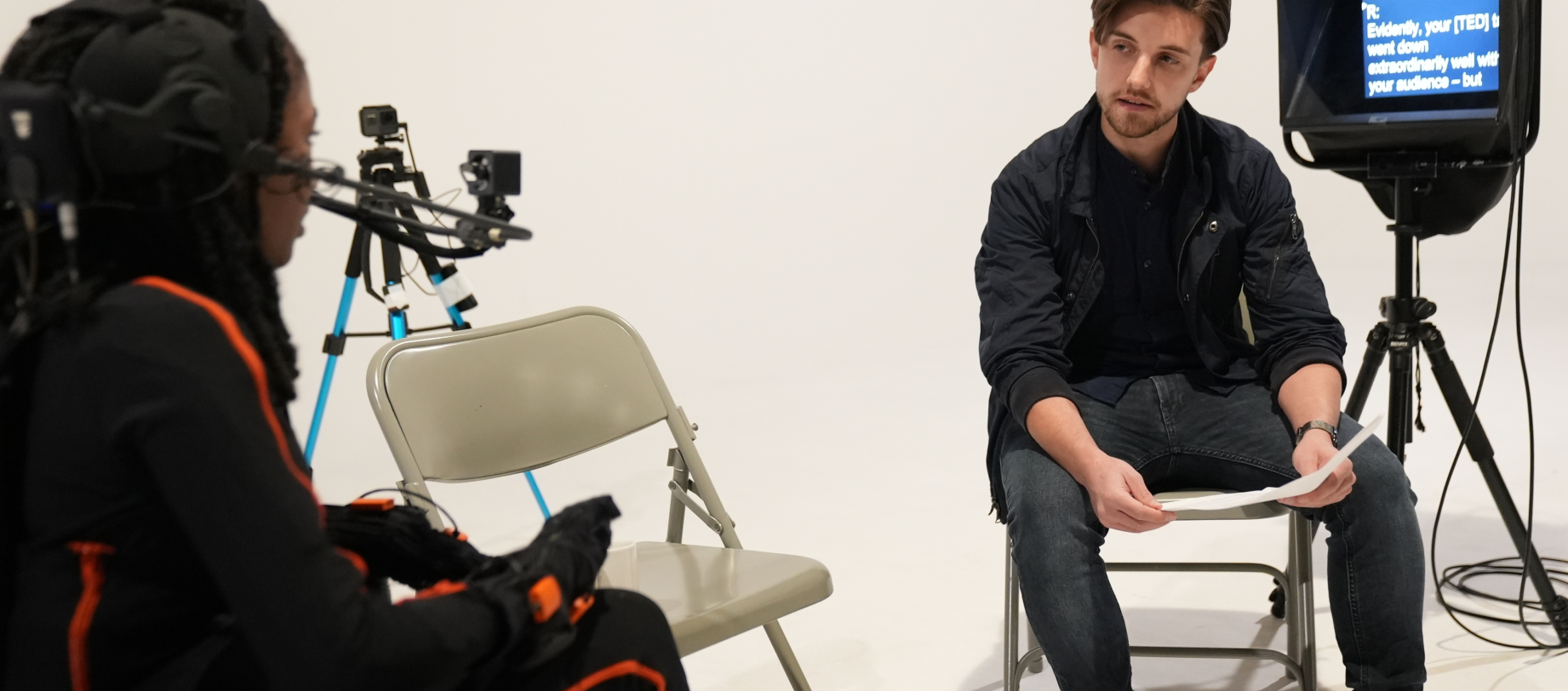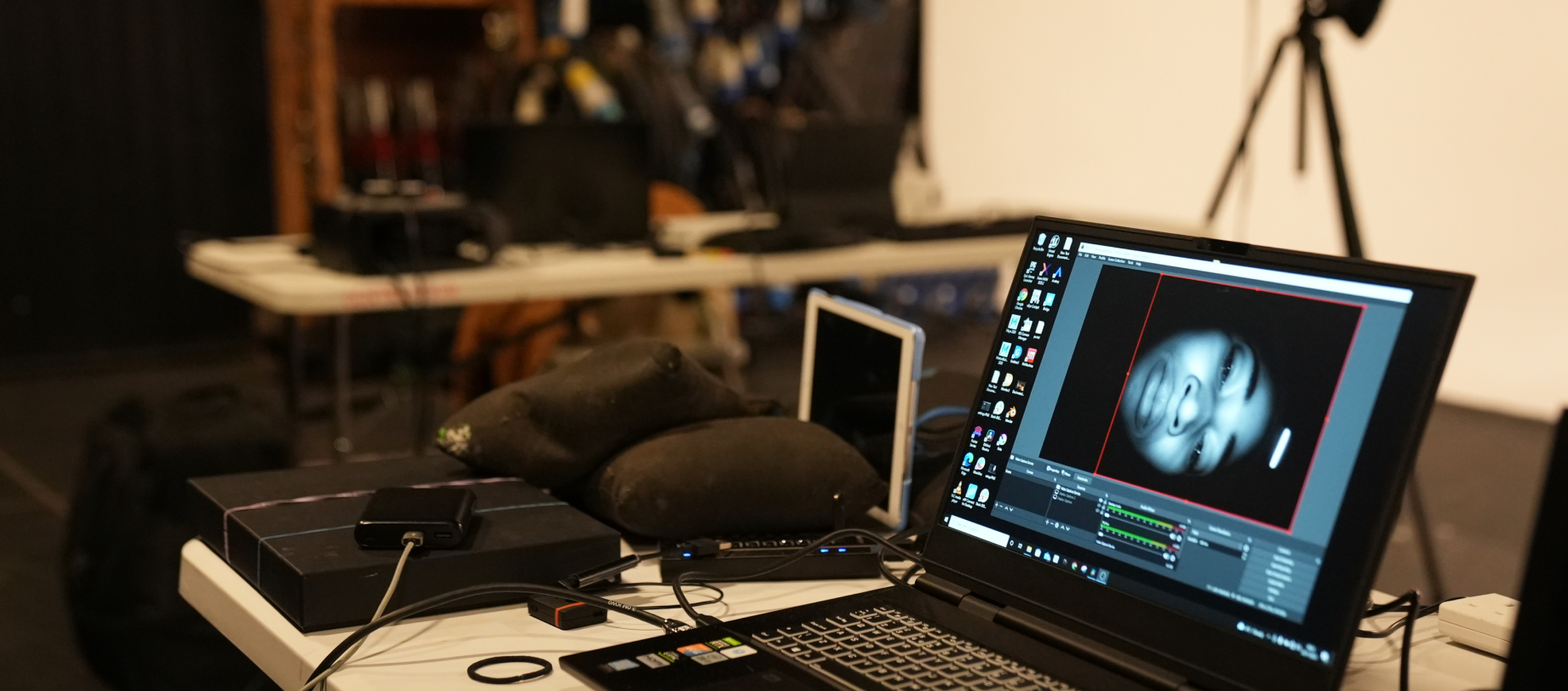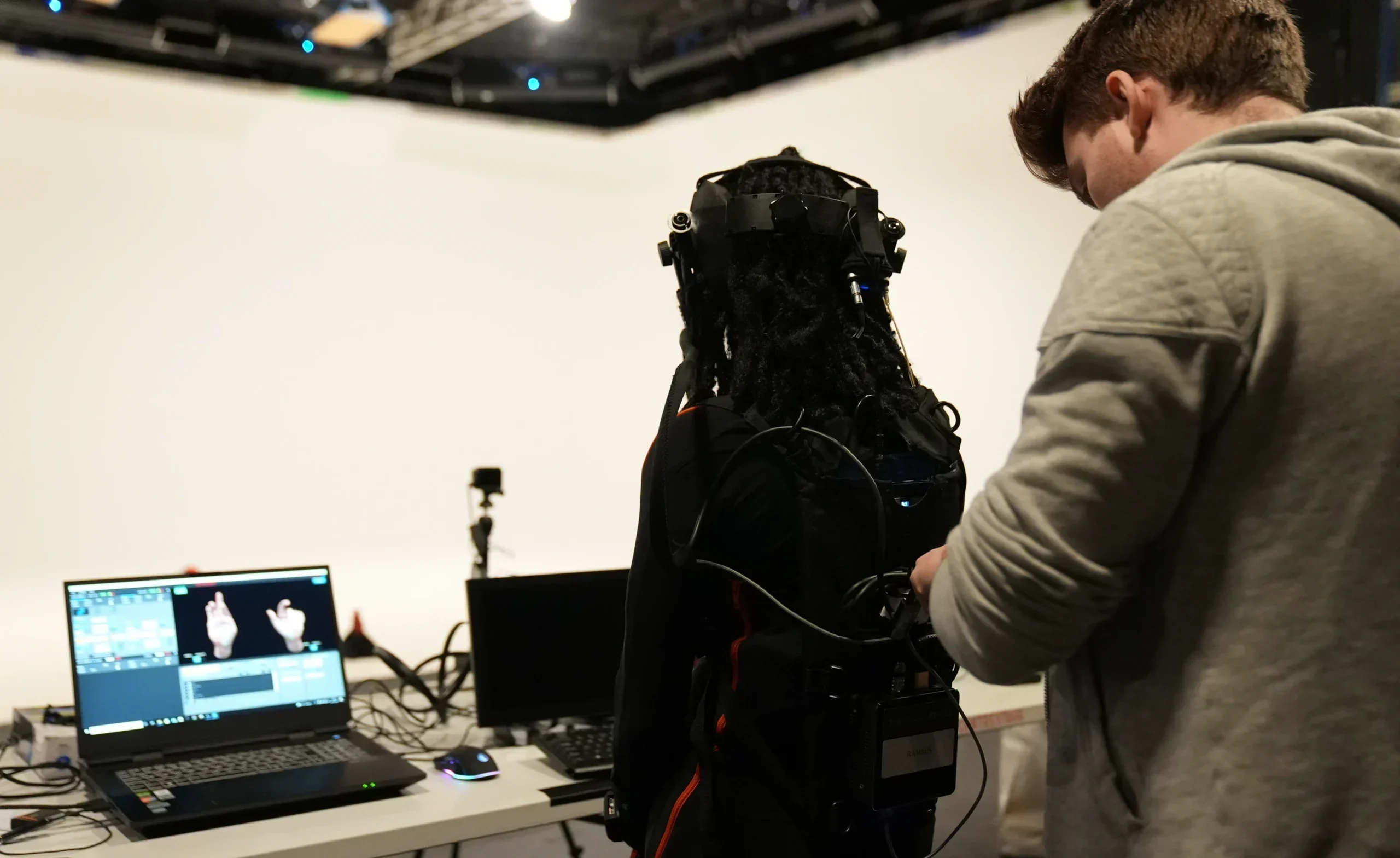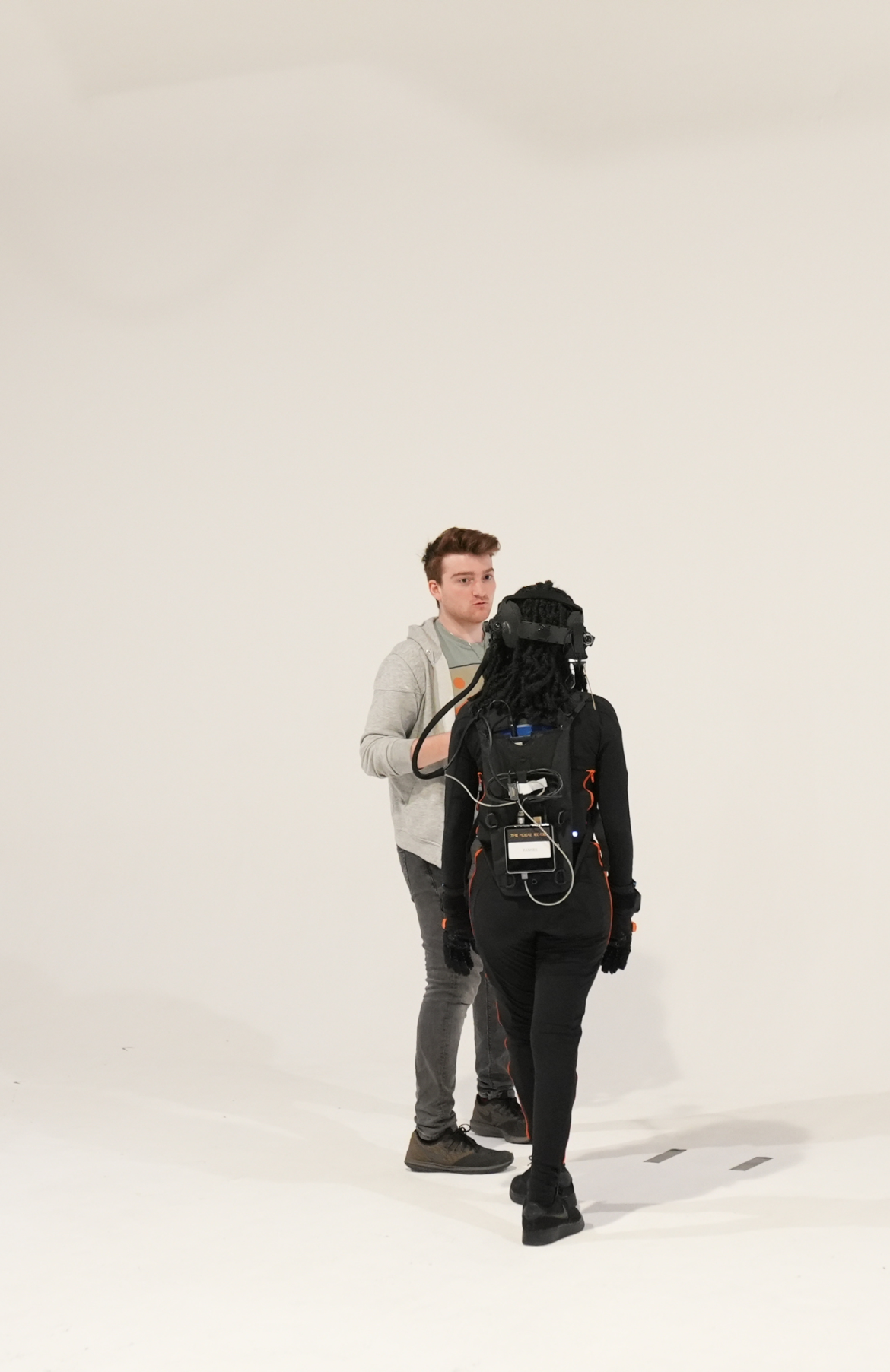 Post Production.
Using the reference shots captured on the shoot we quickly created assembly edits for approval of the final dialogue and movement of Grace (albeit in MoCap leotards). With detailed timecodes approved for our edit, we were able to extract the data captured from the mocap to begin the long task of rigging and animating our Metahuman Grace.
We broke down the animation of our character into body, finger and facial animations – the latter two being the most time consuming. Whilst the character team focussed on Grace, we started to build the staging environment for her talk and finalise the camera angles for the delivery. To make the best use of the Metahuman technology the environment build and animation was also completed in Unreal Engine – allowing us to create faster WIP edits and reviews of Grace's development.
After months of frame-by-frame lip-sync reviews, lighting tweaks and re-renders, we were ready to import the final shots to After Effects for compositing and final sound mixing.
Extraordinary Grace delivered her keynote speech to a live audience in the US and a global audience online – generating huge momentum within the global STEM community and creating a step change in how the industry better represents and supports all current and future scientists. She may be a Metahuman, but Grace has become a very real symbol for change in STEM – and she's only just getting started…