Project Overview.
Back in 2014, we began a relationship with News International and The & Partnership to work as an in-house production team focusing primarily on TV and social film production across The Times & The Sunday Times and The Sun.
Due to the high volume and fast turnaround time of news it was vital that we created a reactive and bespoke team for the account to deliver the highest performing content. To achieve this we embedded an in-house producer within the client business. Over many years of partnership, we became integrated with the brands of News UK, developed outstanding relationships with both the client and agency teams and delivered over 200 pieces of content across animation, film and Augmented Reality.
Process.
Primarily our in-house producer would work with Creative leads to quickly ensure that all ideas and storyboards were achievable, yet maximised the budget available. Storyboards and style frames would be quickly developed in order to sell the ideas and execution options to the client to ensure as much time for production as possible.
Our in-house producer acted as the lynchpin between the client/agency and the production team within Pebble Studios creating everything from treatments through to final delivery for TV submission or online rollout. And with our in-house team of producers, animators, 3D designers and creative technologists, plus our deep knowledge and expertise in the client and their audience we were able to produce high quality, fast turnaround content that performed with extremely high levels of ROI.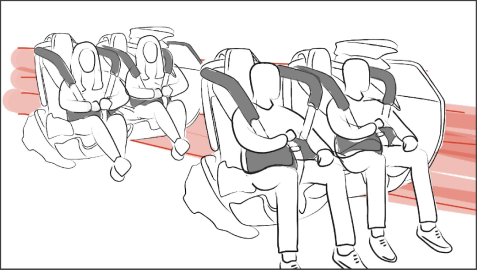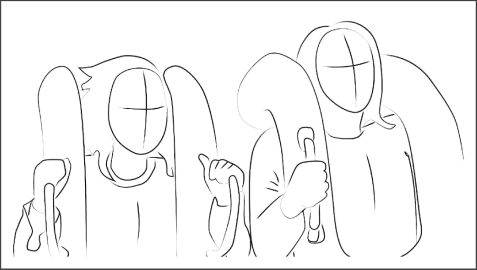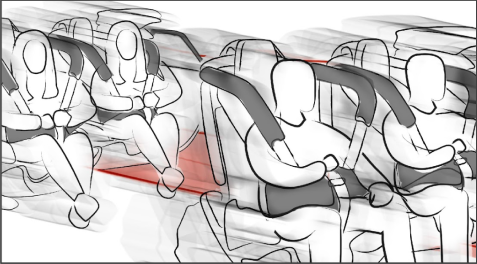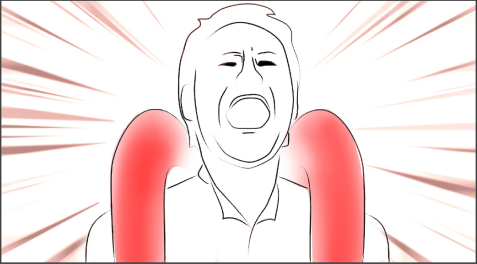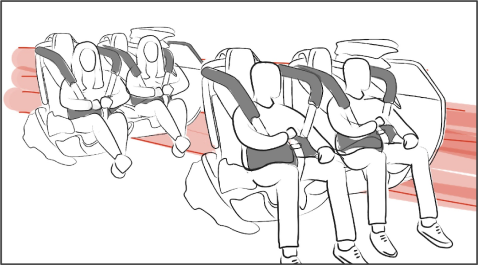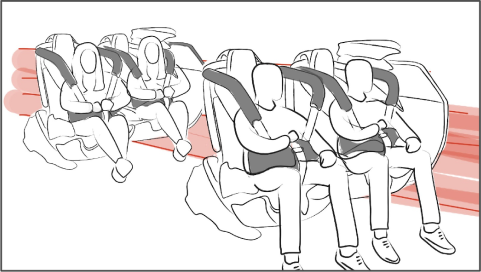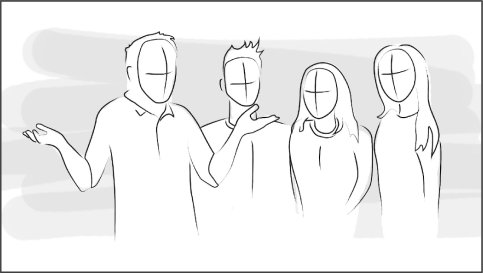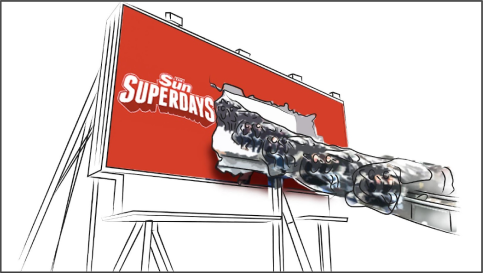 Animation.
The majority of our work for News International revolved around animation. From creating TVC's, sponsorship idents, social content and Direct response ads our team of in-house motion designers and animators have created over 150 pieces of content for the News International brands.
To further allow for efficiencies in budget and speed, we created a templated TVC solution for The Sun by producing a master 3D animated newspaper with promotions and content appearing in a pop-up style. This creation meant that everything from script writing and storyboarding through to final delivery was produced with the templated format in mind.
Film.
Working with an array of trusted Film Directors we created numerous live-action ads for The Sun and The Times & Sunday Times to promote the paper, articles, promotions and partnerships. From the weird and wonderful through to sophisticated we achieved a diverse mixture of filmed content for the brands.
As achieved through animation, we also created a filmic templated TVC solution for The Sun, utilising historic promotional themes to create a series of short intro and outro sequences across Holidays, City breaks, family activities and classic Sun venues like Cafés and pubs. This process once again created huge efficiencies for the brand resulting in over 70 TVCs and social ads using the template.
Immersive.
As leaders in Extended Reality, we are always looking to improve and encourage audience participation with our client's brands. With years of experience in Virtual and Augmented Reality as well as our deep integration with News International, we proactively pitched and prototyped various VR and AR solutions to help deliver communications to their engaged audiences.
From '£9.50 hols' VR experiences through to Augmented Reality innovation sessions, we worked with the agency to educate and inspire News International to the possibilities of XR. The most high-profile experience created was for International Women's Day 2021 where we partnered with Pulse Creative and The Sun to hero 7 fearless females in 2021.