Building interactive worlds in Augmented Reality.
Our team of real time artists and producers develop native and social app experiences that drive interaction and sharing in AR.


Innovating through memorable mobile experiences.
Utilising the latest developments in mobile technology we create powerful augmented reality experiences that can reach and immerse millions of customers around the globe. From interactive treasure hunts & gamification to education & training tools, Augmented Reality gives people the power to experience your brand beyond what's possible in the physical world.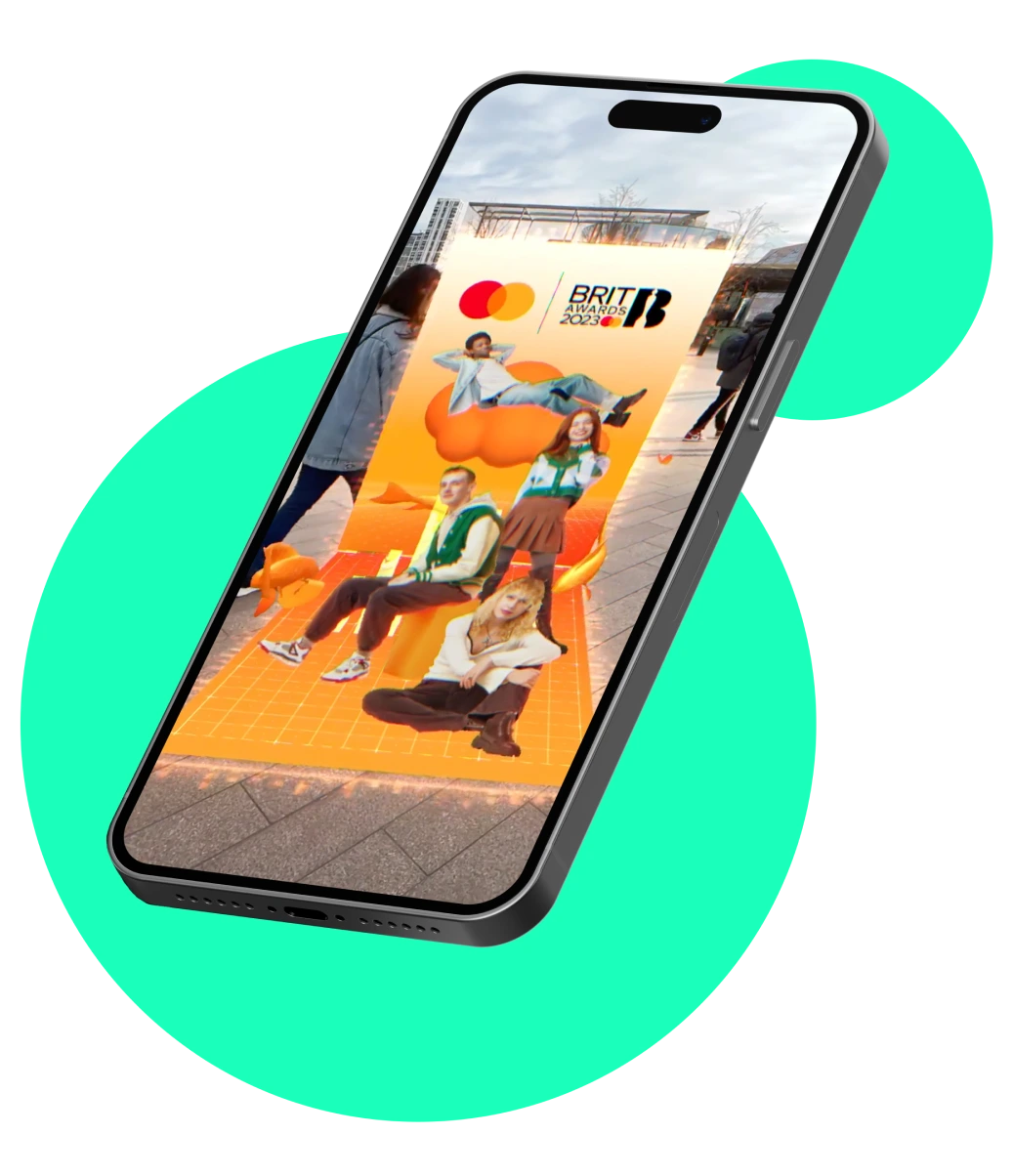 AR that's simple, social and snappy.
Our team of designers and creative technologists are highly skilled in crafting AR content and filters for social channels – creating fast, fun and sharable augmented reality content for your audience. Whether developing our own native applications or working with existing platforms across web and social AR – we craft playful and interactive experiences for some of the world's biggest brands.
Boosting sales through augmented digital experiences.
We elevate the sales experience through in-store and online AR to drive sales for our clients, increasing the chance of purchase by almost 20%. By creating bespoke native AR applications we can integrate seamlessly with e-commerce functionality – encouraging purchase at heightened states of engagement.